World Summer Violin E-Master 2020
"ONLINE Materclasses - Napolinova"
The "Napolinova" Association was founded in 1995. Since then it has organized concerts and masterclasses in the most prestigious halls of Naples with artists known all over the world.
The goal of the association, at this difficult time, is to give young artists all over the world an opportunity to learn through coaching with great artists organized by the "World Summer E-Masterclasses"
The professor and the student will be in contact through the Skype or Zoom app, available for phone, tablet and computer, according to the professor's preferences. These apps allow users to make high quality video calls and are used all around the world for teaching online. Each participants will be receiving three individual lessons.
Kelly Hall-Tompkins 3 - 9/8
So-Ock Kim 10 - 14/8
Gabriele Pieranunzi 1/8 - 30/9
Klaidi Sahatçi 8 - 13/8
RULES
1) The World Summer E-Masterclasses give the opportunity to have online lessons from some of the greatest musicians in the world. They are open to young musicians of any nationality.

2) Participants can only apply as "performers". No auditors admitted.
3) The masterclasses are open to a maximum of 8 students, each of whom will be receiving three individual lessons. Admissions are on a first come first served basis (The first 8 students whose applications are received will be admitted). Applications must be received on or before July 20, 2020, and must include all required documents as specified below.
4) After the deadline of July 20, the Napolinova Association will contact every applicant via email to notify them of their application status. Eight musicians will be "Admitted". Any students not admitted will be excluded, and their application fee shall be reimbursed (minus any bank fees).
5) The program is free choice. It is obligatory to write in the application form the pieces that you want to study during the masterclass. Every participant will receive a certificate.
6) The application deadline is 20 July, 2020. In the event the masterclass are canceled for organizational reasons and students cannot be admitted, the application fee will be returned, minus any bank fees.
7) To participate, send the following four items to info@associazionenapolinova.it:


a) Application form
b) Copy of valid ID (if minor, include ID of parent or legal guardian)
c) biography
d) Copy of the PayPal receipt or Wire transfer for the application fee (total fees) of your masterclass.
Applications fees must be received in full.
Bank fees must be paid by the sender or the application will be deemed not valid
-The application fee must be sent:
whit Pay Pal

It is possible to pay through Paypal increasing every application fee by 15 euros for the Europe and 20 euros for the rest of the world to cover the Paypal fees


or by bank wire transfer to Associazione Culturale Napolinova
IBAN: IT97M0335901600100000001709 - BIC BCITITMM
Agenzia 5500, Piazza Paolo Ferrari 10 - 20121 Milano (Mi) Italia



8) The lessons will be organized by the directors of Napolinova according to the different masterclasses and at the different time zones.

9) The teachers and students will have the schedule of lessons from the organization. At the time established by the Napolinova organization the student will contact the teacher.

10)These Rules and Regulations were prepared in Italian and English. Should there be any doubts regarding their interpretation, the Italian version shall prevail.
11) By submitting an application to the masterclass, applicant thereby agrees to the competition rules.

Violin Masterclass

Kelly Hall - Tompkins:  August 3 to 9 - 2020
The lessons will be organized the directors of Napolinova
Application fee (total fees): € 350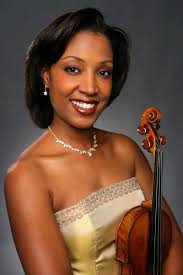 Winner of a Naumburg International Violin Competition Honorarium Prize and featured in the Smithsonian Museum for African-American History, Ms. Hall-Tompkins is a violin soloist entrepreneur who has been acclaimed by the New York Times as "the versatile violinist who makes the music come alive," for her "tonal mastery" (BBC Music Magazine) and as New York Times "New Yorker of the Year." She has appeared as co-soloist in Carnegie Hall with Glenn Dicterow and conductor Leonard Slatkin, in London at Queen Elizabeth Hall, at Lincoln Center and with the Symphonies of Baltimore, Dallas, Jacksonville, Oakland, recitals in Paris, New York, Toronto, Washington, Chicago, and festivals of Tanglewood, Ravinia, Santa Fe, France, Germany and Italy. She was "Fiddler"/Violin Soloist of the Grammy/Tony-nominated Broadway production of Fiddler on the Roof. Inspired by her experience, she commissioned and developed the first ever Fiddler solo disc of all new arrangements, "The Fiddler Expanding Tradition," which is featured in the new documentary "Fiddler: A Miracle of Miracles" on the 55-year history of the musical. As founder of Music Kitchen-Food for the Soul, Kelly Hall-Tompkins is a pioneer of social justice in classical music, bringing top artists in over 100 concerts coast to coast in homeless shelters from New York to Los Angeles and in internationally in Paris, France. Music Kitchen will present the World Premiere of the Forgotten Voices Song Cycle in Association with and coming soon to Carnegie Hall. Ms. Hall-Tompkins is a newly appointed faculty member of the Manhattan School of Music.
So-Ock Kim: August 10 to 14 - 2020 
The lessons will be organized the directors of Napolinova
Application fee (total fees): € 350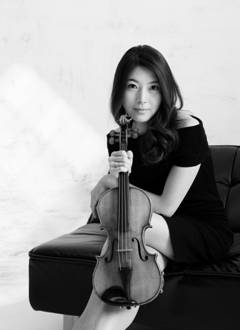 Born in Seoul, So-Ock Kim moved to London at the age of three. At 15, she was the youngest ever winner of the gold medal in the prestigious Shell/LSO Competition playing the Tchaikovsky concerto with the London Symphony Orchestra in the Barbican Hall. At 19, So-Ock was selected for the Young Concert Artists Trust as a soloist and member of a piano trio.
So-Ock has given numerous critically acclaimed performances around the world and at the Wigmore Hall, Royal Festival Hall and Barbican Hall in London. Abroad she has comprehensively toured throughout Asia, Europe and the US, performing concertos and recitals in the various international music festivals, such as Schleswig Holstein, Beethoven Festival, Ravinia, Mecklenburg, BBC Proms, Radio France Festival, Herrenchimsee, Seoul Spring, Hong Kong Chamber, Casals and Aldeburgh. Many of her performances have been broadcast on radio and television worldwide, including the BBC, ABC, Radio France, RAI, KBS, Polish Radio and Classic FM.
So-Ock has made numerous acclaimed international performances with the Philharmonia Orchestra, Royal Philharmonic, Orchestre Philharmonique de Radio France, Sofia Philharmonic, Orchestre Nationale de Montpellier, KBS Symphony, Torino Philharmonic, Seoul Philharmonic, Mexico State, and Belgrade Philharmonic Orchestras. She has performed with Krzystof Penderecki and the Polish Radio Orchestra, Vladimir Ashkenazy and the Philharmonia Orchestra, the Royal Liverpool Philharmonic Orchestra with Vassily Petrenko, BBC Philharmonic Orchestra, Opera North, City of London Sinfonia, London Mozart Players, Suwon Philharmonic, Korean Chamber Orchestra, Westdeutsche Sinfonia and the English Chamber Orchestra.
So-Ock has a keen interest in the performance of new works and has given several World Premieres that have been recorded for Universal (France and Korea) and Naxos. She is also an active chamber musician and Professor of Violin at the Royal Academy of Music in London.
Gabriele Pieranunzi: from August 1 to september 30 - 2020 
The lessons to be agreed upon directly with the teacher
The lessons will be completed by September 30th 2020
Application fee (total fees): € 300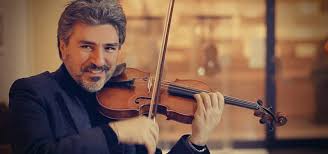 For the precocious talent and the uncommon natural skills, Gabriele Pieranunzi has imposed soon at the attention of the public and musical critics as one of the most important italian violinist of his generation. Between the numerous statements in international competition which caracterised he's entrance on the musical stage stands out the two awards at "N.Paganini" of Genua (1988, 1990), together with other important awards at very prestigious international competitions: "Tibor Varga" (Sion), "L.Spohr" (Fribourg), "R.Romanini" (Brescia), "G.B.Viotti" (Vercelli), "R.Lipizer" (Gorizia) and "Biennale of Vittorio Veneto". Graduating at 16 guided by Arrigo Pelliccia, he was later improved his studies with F.Gulli and St.Gheorghiu. During his brilliant career as soloist, he performed with great conductors like Aldo Ceccato, Alun Francis, Lu Jia, Jeffrey Tate, Piero Bellugi, Matthias Bamert, U.Benedetti Michelangeli, Anton Nanut, Julian Kovatchev, Nicolas Cleobury, Gianandrea Noseda and collaborated, on the chamber music's field with Boris Belkin, Bruno Canino, Alfons Kontarsky, Rocco Filippini, Franco Petracchi, Nelson Goerner, Alain Meunier, Laura De Fusco, Rainer Kussmaul, Alexander Ivashkyn. Invited many times by the Municipality of Genua to play on the famous Guarneri del Gesù "Il Cannone" – violin belonged to N.Paganini, he is regular guest of the most important italian musical istitutions like Accademia Nazionale of S.Cecilia of Rome, Accademia Chigiana of Siena, Teatro Regio of Turin, Teatro Carlo Felice of Genova, Orchestra Sinfonica "G.Verdi" of Milan, Teatro Comunale of Bologna, Teatro S.Carlo of Naples (where performed, under the musical conduction of J.Tate, K.Weill's Concerto for violin and winds and Tzigane by Ravel), Festival dei Due Mondi of Spoleto, Settimane Internazionali di Musica da Camera at Villa Pignatelli of Naples and Settimane Musicali of Stresa, where executed the complete Sonatas for piano and violin by Beethoven. He is also a regular guest of various important musical istitutions around the world: Herculeesaal of Monaco di Baviera, Baden Baden Philharmonie, Rtsi of Lugano, Festival Bemus of Belgrado, Filarmonica G.Enescu of Bucarest, Wigmore Hall of London (Canino and Friends), City of Birmingham Symphony Orchestra (Paganini Concerto no. 2 "The bell", dir. G.Noseda), Bournemouth Symphony Orchestra (Paganini Concerto no. 1), Franz Liszt Chamber Orchestra of Budapest, Malmoe Symphony Orchestra (Beethoven Concerto for violin, dir. G.Noseda), Opera City Hall of Tokyo. In 2002, he was the protagonist of a tour in South America, wich culminated with the concert at "Teatro Coliseum" in Buenos Aires. From 2004, after the assignment given to well-known, is the first violin of the orchestra of the Theatre of S.Carlo of Naples.
Klaidi Sahatçi: from August 8 to 13 - 2020 
The lessons will be organized the directors of Napolinova
Application fee (total fees): € 350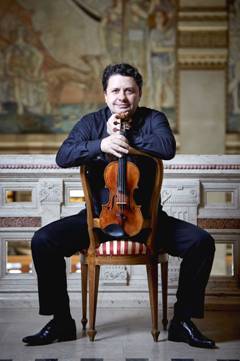 Violinist Klaidi Sahatçi is appreciated for his beautiful and reach sound, elegant and expressive playing and his experience as a concertmaster, recitalist, soloist and chamber musician. He was born in Tirana Albania, where he began his musical studies at the age of six during the totalitarian regime in an isolated country.
At the age of 20 with the fall of the regime he moved to Italy to continue to enrich his knowledge at the "G. Verdi" Conservatory and after two years studies he will obtain the diploma with the highest grade cum laude and a mention of honor. After that, he has studied with Salvatore Accardo at the "W. Stauffer" Academy in Cremona and with Boris Garlitzky in Lyon privately and in different masterclasses.
Prior to joining the prestigious position of the First Concertmaster of the Tonhalle Orchestra in Zürich in 2009, he covered the positions such Violon Solo of National Orchestra of Lyon, 2.Concertmaster of Italian Switzerland Orchestra,1.Concertmaster of Chamber Orchestra of Zurich and 1.Concertmaster of the Orchestra of Scala Theater Milan and Scala Philharmonic Orchestra playing under the baton of conductors such R. Chailly, D.Gatti, L.Maazel, K.Masur, K.Sanderling, B.Haitink, A.Nelsons, D.Barenboim, D.Zinman, V. Gergiev, H. Blomstedt, Ch.Dutoit etc.
Simultaneously with his activity as Concertmaster, Mr.Sahatçi has performed as a soloist with different orchestras such RAI-Italian National Symphony Orchestra, Tonhalle Orchester Zurich, Orchestre National de Lyon, Orchestra della Svizzera Italiana, Zurich Chamber Orchestra,Virtuosi Italiani, I Musici di Parma, Orquesta Sinfonica de Chile, Cameristi della Scala, Orquesta filarmonica de Gran Canaria, Albanian TV-Radio Symphony Orchestra etc. under the baton of conductors such D. Zinman, E. Krivine, A.Lombard, H.Griffiths, M.Nesterowitz, G.Herbig, L.Bringuier, G.Antonini, Ch.König, T.Netopil etc.
As a passionate chamber musician he has played alongside with artists such Rafael Oleg, Claire Desert, Bruno Giuranna, Bruno Canino, Roberto Prosseda, Dmitry Sitkovetski, Julian Rachlin, François-Frederic Guy, Fazil Say, Yuja Wang and many others.

Since 2012 Mr.Sahatci has been a professor at the University of Music of Italian Switzerland in Lugano and has given several masterclasses at home and abroad.
Klaidi Sahatçi plays an Antonio Stradivarius violin, the "ex Wieniawsky" of 1719 offered by Mercedes-Benz Zurich.