World Summer Piano E-Master 2020
"ONLINE Materclasses - Napolinova"
The "Napolinova" Association was founded in 1995. Since then it has organized concerts and masterclasses in the most prestigious halls of Naples with artists known all over the world.
The goal of the association, at this difficult time, is to give young artists all over the world an opportunity to learn through coaching with great artists organized by the "World Summer E-Masterclasses"
The professor and the student will be in contact through the Skype or Zoom app, available for phone, tablet and computer, according to the professor's preferences. These apps allow users to make high quality video calls and are used all around the world for teaching online. Each participants will be receiving three individual lessons.
Alberto Nosè 1 - 7/8 o 26/8 - 2/9
Vitaly Samoshko 1 - 7/8
RULES
1) The World Summer E-Masterclasses give the opportunity to have online lessons from some of the greatest musicians in the world. They are open to young musicians of any nationality.
2) Participants can only apply as "performers". No auditors admitted.
3) The masterclasses are open to a maximum of 8 students, each of whom will be receiving three individual lessons. Admissions are on a first come first served basis (The first 8 students whose applications are received will be admitted). Applications must be received on or before July 20, 2020, and must include all required documents as specified below.
4) After the deadline of July 20, the Napolinova Association will contact every applicant via email to notify them of their application status. Eight musicians will be "Admitted". Any students not admitted will be excluded, and their application fee shall be reimbursed (minus any bank fees).
5) The program is free choice. It is obligatory to write in the application form the pieces that you want to study during the masterclass. Every participant will receive a certificate.
6) The application deadline is 20 July, 2020. In the event the masterclass are canceled for organizational reasons and students cannot be admitted, the application fee will be returned, minus any bank fees.
7) To participate, send the following four items to info@associazionenapolinova.it:


a) Application form
b) Copy of valid ID (if minor, include ID of parent or legal guardian)
c) biography
d) Copy of the PayPal receipt or Wire transfer for the application fee (total fees) of your masterclass.
Applications fees must be received in full.
Bank fees must be paid by the sender or the application will be deemed not valid
-The application fee must be sent:
whit Pay Pal

It is possible to pay through Paypal increasing every application fee by 15 euros for the Europe and 20 euros for the rest of the world to cover the Paypal fees


or by bank wire transfer to Associazione Culturale Napolinova
IBAN: IT97M0335901600100000001709 - BIC BCITITMM
Agenzia 5500, Piazza Paolo Ferrari 10 - 20121 Milano (Mi) Italia



8) The lessons will be organized by the directors of Napolinova according to the different masterclasses and at the different time zones.

9) The teachers and students will have the schedule of lessons from the organization. At the time established by the Napolinova organization the student will contact the teacher.

10)These Rules and Regulations were prepared in Italian and English. Should there be any doubts regarding their interpretation, the Italian version shall prevail.
11) By submitting an application to the masterclass, applicant thereby agrees to the competition rules.

Piano Masterclass

ALBERTO NOSE':  August 1 to 7 or August 26 to September 2 - 2020
The lessons will be organized the directors of Napolinova
Application fee (total fees): € 350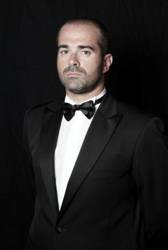 Alberto Nosè gained his first recognition at eleven years old, winning 1st Prize at the International Piano Competition Jugend für Mozart in Salzburg, thanks to which he toured Italy, Austria and France. Then he won numerous prizes in the most important piano competitions like World Piano Masters in Montecarlo (1st Prize in 2015) Concert Artists Auditions in New York (1st Prize in 2012) Top of the World International Piano Competition in Tromsø (1st Prize in 2011) Paloma O'Shea in Santander (1st Prize, Gold Medal and Audience Prize in 2005) Long-Thibaud in Paris (2nd Prize in 2004) L. Gante in Pordenone (1st Prize in 2002) Maj Lind in Helsinki (1st Prize in 2002) World Piano Competition in London (2nd Prize in 2002) F. Chopin in Warsaw (5th Prize in 2000) Vendôme Prize in Paris (1st Prize in 2000) F. Busoni in Bolzano (2nd Prize with particular distinction in 1999) Premio Venezia (1st Prize unanimously in 1998). Thanks to such successes, he began an international concert career all over the world, performing in the most prestigious concert halls like Carnegie Hall di New York, Royal Festival Hall, Queen Elisabeth Hall e Wigmore Hall in London, Konzerthaus in Berlin, Théâtre du Châtelet and Salle Pleyel in Paris, Mozarteum in Salzburg, Auditorio in Madrid, Megaron in Athens, Finlandia Hall in Helsinki, Filharmonja Narodowa in Warsaw, Suntory Hall in Tokyo, Teatro La Fenice in Venice, Teatro Filarmonico in Verona, Auditorium in Milan, Teatro Olimpico in Vicenza, Auditorium Parco della Musica in Rome, and played with the most important orchestras. He recorded for Assicurazioni Generali, Tau Records, Naxos, Nascor, Domovideo and Amadeus Sound Project. 
He is regularly invited as jury member in the most important international piano competitions like F. Chopin in Warsaw.  Alberto Nosè graduated at the Conservatorio "F. E. Dall'Abaco" in Verona under Prof. Laura Palmieri and Virginio Pavarana. He studied with Franco Scala, Boris Petrushansky and Leonid Margarius at the International Piano Academy Incontri col Maestro in Imola and got his Piano Master in 2005. He played for the masterclasses of Maurizio Pollini, Murray Perahia, Andrej Jasinski, Michael Dalberto, Louis Lortie, Michael Beroff, Alexander Lonquich, Arie Vardi, Fou Ts'ong, Karl-Heinz Kämmerling, Alfons Kontarsky and Paul Badura-Skoda.
He has an intense activity in international Piano Masterclasses in Italy and abroad.
He is Professor at Conservatory of Trento and Accademia Amadeus in Valeggio sul Mincio (VR). 
VITALY SAMOSHKO : August 1 to 7 - 2020 
The lessons will be organized the directors of Napolinova
Application fee (total fees): € 350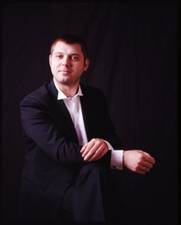 A multi-awarded performer and gifted record artist, Vitaly Samoshko is one of the greatest piano talents of our time. Participant to many major festivals worldwide, performer alongside famous orchestras and conductors, teacher to young talents, he shares his impetuous and ardent musical love with audiences and fellow musicians alike.
Vitaly Samoshko was born in Kharkiv city, Ukraine in 1973. At age five, he showed such musical promise he was granted a very early admission to the Kharkiv Special Music School. Professor Leonid Margarius started teaching him in 1985. He would continue tutoring Vitaly first at the Conservatory of Kharkiv (1991-1996), then in Imola, Italy at the Accademia Pianistica "Incontri col Maestro". As an international piano prize winner, Vitaly's talent attracted critical attention when he was awarded with 2nd prizes at the 1993 F. Busoni Competition, 1995 Senigallia International Piano Competition, 1996 Concours International de Piano de Montréal and 1998 A. Rubinstein Piano Master Competition. In 1999, a first prize in the Queen Elisabeth International Music Competition of Belgium firmly established his rising musical star and brought his solo career to a worldwide soar. He has since performed in over 25 countries, such as Zurichs Tonhalle, Théâtre du Châtelet in Paris, Metropolitan Museum and Steinway Hall in New York, the Amsterdam Concertgebouw in Amsterdam, the Beethovenhalle in Bonn and Japanese Yokohama Minato Mirai Hall, Okayama Symphony Hall, the Kyoto Concert Hall and Teatro Gran Rex in Buenos Aires. Samoshko has contributed to many major festivals, amongst which the Klavier Festival Ruhr in Germany, French Festival de Montpellier Radio France and Festival de Besançon, the Festival Música Romântica in Switzerland, Yokohama International Piano Festival in Japan, Savannah Onstage Festival in the United States, the Canadian Festival International de Lanaudière, the Festival d'Echternach and Bourglinster Festival in Luxembourg, the Chopin Piano Festival in Poland as well as Belgian Festival of Flanders, Festival d'Aulne and Festival de Wallonie in Belgium. During his many musical travels, he has enjoyed the honour of performing with world-class orchestras such as the Tokyo Philharmonic, the New Japan Philharmonic, Orchestre Symphonique de Montréal, Orchestre Philharmonique du Luxembourg, Orchestre National de Belgique, Orchestre Philharmonique de Liège, Symfonieorkest Vlaanderen, Orchester der Beethovenhalle, the St. Petersburg State Symphony and Orchestre National de Lille. Though a young performer, he has collaborated with some outstanding and acclaimed conductors, establishing partnerships with resounding names such as Charles Dutoit, Edvard Tchivzhel, Marc Soustrot, Gilbert Varga, Mendi Rodan, Georges Octors, Kazufumi Yamashita, David Shallon, Arthur Fagen, Otaka Tadaaki, Louis Langrée, Paul Daniel and David Angus. Finally, his track record includes a number of recorded broadcasts for Radio Suisse Romande in Geneva, Westdeutscher Rundfunk in Cologne, Klara and "Musique 3" in Brussels. He has also recorded with various labels and TV stations. In 2001, Vitaly made Belgium his second home. The relocation has made his career thrive. In 2003, he recorded a double CD with the new label Lineair Art Transfer. The recording features works by Schubert, Schumann, Scriabin and Prokofiev (LAT 2003-01). His second album, Piano Studies Scriabin (LAT 2005-02), was prestigiously awarded 'Best international CD 2005' by Classic Radio Klara (VRT). His third CD, the 2006 rendition of Rachmanoff's 'Les Etudes-Tableaux' (LAT 2006-03), completes an outstanding recording triptych. Regularly invited to give master classes a 2005 professor appointment at the Conservatory of Ghent confirmed academic appreciation for his outstanding track record. From 2007 onwards he is a jury member and adviser for international competitions. The latest in the serie of records is the release in May 2009 of a DVD & CD (LAT 2009-04), containing a magnum opus, the Pianoconcerto N°3, in D minor, op.30 of Sergei Rachmaninoff. In concert Vitaly Samoshko with the Symfonie.orkest.vlaanderen, conducted by Jonas Alber. (Live recording – De Blauwe Zaal the Singel – Antwerp, 30th November 2008). In the course of this extraordinary professional journey, Vitaly Samoshko has developed himself into a remarkable soloist. His performances have come to demonstrate a highly developed, subtle and enchanting musical personality, excelling both in concert programs and recordings. Thanks to his outstanding experiences alongside leading world orchestras and conductors, Vitaly Samoshko considers performing alongside them not just as a privilege but also as so many glorious moments of joy.