World Summer Voice E-Master 2020
"ONLINE Materclasses - Napolinova"
L'Associazione "Napolinova" organizza concerti e Masterclass con i più prestigiosi solisti e i più emeriti docenti del mondo, nelle sale più famose di Napoli fin dal 1995, anno della sua fondazione.
In questo momento difficile, con l'obiettivo di offrire ai giovani di tutto il mondo l'opportunità di confrontarsi e di crescere attraverso il rapporto con grandi artisti, organizza le "World Summer E-Masterclasses".
I docenti terranno le lezioni tramite Skype, Zoom o WeChat da tutto il mondo. Scaricare queste app per telefono, tablet e computer è estremamente facile. Queste app consentono di effettuare videochiamate di alta qualità e vengono utilizzate dai più famosi docenti del mondo.
- Delfo Menicucci:
Belcanto: style and traditions 2 - 8/8
- Lori McCann:
Musical Theater and singing in english 10 - 16/8
- Liang Ying:
Ancient italian and chinese Arias 27 - 31/7
- Dora Kutschi:
The Belcanto in Mozart in Italian and German 3 - 7/8
- Daniela Del Monaco
Paola Francesca Natale
14/9 - 31/10
REGOLAMENTO
1) Le World Summer E-Masterclass danno l'opportunità di avere delle lezioni online da alcuni dei più grandi musicisti del mondo e sono aperte a giovani musicisti di qualsiasi nazionalità. Alcune  di esse sono a numero chiuso, prevedono la partecipazione di un massimo di 8 allievi "effettivi" ognuna e non accettano "uditori".
2) La masterclass tenuta insieme da Daniela Del Monaco e Paola Francesca Natale non prevede un numero massimo di partecipanti e prevede la presenza degli uditori. 
3) Ogni studente riceverà tre lezioni individuali di 60 minuti.
4) Per l'ammissione alle masterclasses a numero chiuso farà fede l'ordine di arrivo delle domande che, regolarmente compilate e corredate da tutti i documenti richiesti all'articolo 8, saranno accettate fino al 20 luglio 2020. Dopo il 20 luglio, Napolinova comunicherà l'accettazione dell'iscrizione ai primi 8 richiedenti, mentre a tutti gli altri sarà restituito il contributo organizzativo versato (meno eventuali tasse bancarie).
5) Il programma è libero. Ogni partecipante dovrà indicare nella scheda d'iscrizione i brani che intende studiare durante la masterclass scelta. A tutti varrà dato un Diploma di partecipazione.
commissioni bancarie, solo se la Masterclass sarà annullata dall'Associazione e a quelli non ammessi dall'Associazione.
6) Scadenza iscrizioni per tutte le masterclass: 20 luglio 2020. Il contributo di partecipazione sarà restituito, al netto di eventuali commissioni bancarie, solo se la Masterclass sarà annullata dall'Associazione e a quelli non ammessi dall'Associazione.
7) Per partecipare, inviare i seguenti articoli a info@associazionenapolinova.it:


a) Modulo di domanda
b) Copia di un documento d'identità valido (se minore, anche quello del genitore)
c) una breve biografia
d) Copia della ricevuta PayPal o bonifico bancario per il contributo organizzativo relativo alla Master scelta.
- Il contributo organizzativo potrà essere versato in due modi:


- tramite bonifico bancario del contributo organizzativo:

Iscrizioni con eventuali commissioni bancarie non pagate non saranno ritenute valide

Associazione Culturale Napolinova
IBAN: IT97M0335901600100000001709 - BIC BCITITMM
Agenzia 5500, Piazza Paolo Ferrari 10 - 20121 Milano (Mi) Italia

Oppure iscriviti con paypal con un contributo-donazione, aggiungendo ulteriori 15 euro per iscrizioni dall'Europa e 20 euro per iscrizioni dal resto del Mondo al contributo organizzativo:





7) Le lezioni saranno divise durante i giorni previsti dalla Masterclass scelta. L'associazione organizzerà gli orari delle lezioni in base alle diverse Masterclass e ai diversi fusi orari.

8) Gli insegnanti e gli studenti riceveranno il programma delle lezioni dall'organizzazione. Al momento stabilito dall'organizzazione Napolinova lo studente contatterà tramite l'app indicata il docente.

9) Il presente Regolamento è stato redatto in italiano e in inglese. In caso di dubbi sulla loro interpretazione, prevarrà la versione italiana.
10) L'iscrizione ad una delle Masterclass implica la completa accettazione di tutte le regole sopra elencate.

Masterclass di Canto

Delfo Menicucci - Belcanto: stile e tradizioni:  dal 2 all'8 Agosto-2020
Gli orari e i giorni delle lezioni saranno organizzate dall'Associazione
Contributo organizzativo € 350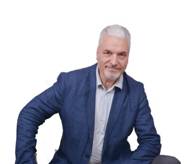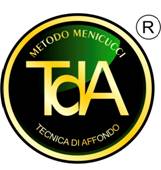 Avendo constatato su se stesso i benefici della "Tecnica di Affondo" appresa da Rina Del Monaco, moglie del grande tenore Mario, ha elaborato un proprio "metodo" grazie allo studio di meccanica e fisiologia dell'emissione vocale in sede medico/scientifica, collaborando con emeriti foniatri e specialisti (Fussi, Berioli, Panattoni) ed illustri cantanti (Dessì, Armiliato, Bocelli). Il suo "metodo" ha sviluppato percorsi e tempistiche tali da suscitare immediati benefici sia sulle voci da iniziare al canto, sia sulle vocalità compromesse da tecniche scorrette, sia su disfunzionalità e patologie glottidee da riassorbire. Molti suoi allievi, oggi in carriera, hanno iniziato lo studio con lui ed altri hanno riacquisito la funzionalità grazie al suo intervento. La sua esperienza è condensata nel trattato "SCUOLA DI CANTO - lirico e moderno" ed. Omega – Torino del 2002. Nel 2003 ha tenuto una relazione sull'affondo al convegno internazionale di canto e foniatria di Ravenna. Dal '95 è docente di canto al Conservatorio di Milano ed è direttore artistico del concorso internazionale "Trofeo La Fenice". Ha tenuto master in università di tutto il mondo (U.S.A.,Corea, Giappone). A conferma del suo valore, Bocelli, che avrebbe potuto scegliere qualsiasi maestro al mondo, gli ha affidato la cura della sua vocalità
Lori McCann - Musical Theater and Singing in English: 10 al 16 Agosto- 2020
Gli orari e i giorni delle lezioni saranno organizzate dall'Associazione
Contributo organizzativo  € 350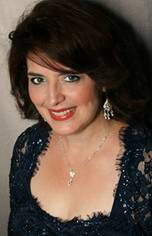 Soprano and pedagogue Lori McCann holds a DMA and Artist Diploma from the University of Cincinnati College-Conservatory of Music. She has performed extensively in Europe and the United States appearing in opera, oratorio and concert performances. Roles include: Mozart's Pamina, Countess, Fiordiligi and Second Lady, Mimi, The Governess, Fulvia (Ezio, Händel), Janacek's The Fox, Giulia (La scala di seta), Iphigénie (Iphigénie en Tauride), and Mary Warren (The Crucible). Orchestral repertoire includes Brahms, Mozart, Händel, Bach, Beethoven, Debussy, Mahler, Canteloube, Monteverdi, Bernstein, and Zarzuela repertoire. She has received many awards and prizes for her singing including National Finalist of the Metropolitan Opera National Council Auditions. Dr. Lori McCann has been a vocal pedagogue for over 30 years. She heads the Vocal Performance Program at the John J. Cali School of Music, Montclair State University, where she teaches applied voice, lyric diction, vocal pedagogy, vocal technique for musical theater, performance practicum and chamber ensemble. She was a Faculty Artist at the prestigious American Institute of Musical Studies (AIMS), in Graz, Austria for over a decade and is in demand in the US and Europe as a masterclass clinician adjudicator and mentor teacher. Dr. McCann's research interests include lyric diction, developmental pedagogy, zarzuela and university voice and choral faculty collaboration. She has presented at national and international conferences, including the International Congress of Voice Teachers (ICVT) the International Music Educators Conference (IMEC), The Voice Foundation, National Collegiate Choral Organization (NCCO), and the National Association of Teachers of Singing (NATS) national conferences and workshops. In addition to these presentations, Dr. McCann is quite active in leadership roles locally, regionally and nationally with NATS which is the national professional organization for voice teachers in the US. She has just completed her second term as the NATS Eastern Region Governor and is currently serving as Past President and board member of the NYC chapter. She is especially active with their Mentor Teacher Program locally and nationally.
Liang Ying - Ancient italian and chinese Arias: dal 27 al 31 luglio - 2020
Gli orari e i giorni delle lezioni saranno organizzate dall'Associazione
Contributo organizzativo  € 350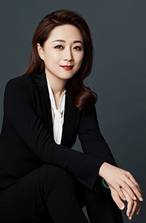 Liang Ying, Soprano, Professor of the Opera and Vocal Department of the Shenyang Conservatory of Music, Master Tutor, State Sponsored Visiting Scholar, Top-notch Young Talent of "Liaoning Revitalization Talents" in Liaoning Province, Hundred-level Talent of the "Hundred-Thousand-Ten Thousand Talents Project" in Liaoning Province, Deputy to the Shenyang Municipal People's Congress. She was born in Shenyang, Liaoning in 1978. She studied piano since her childhood. In 2003, she graduated from the Shenyang Conservatory of Music with a master's degree in vocal singing major and stayed on as a teacher in SYCM. She was sent by the Ministry of Education as a visiting scholar at the Conservatorio Santa Cecilia di ROMA in Italy, the Central Conservatory of Music in China, and the Conservatorio Di Musica Giovan B. Martini di BOLOGNA in Italy. She obtained a double master's degree in chamber music singing and opera singing from the Institute of Music and Art, Rome, Italy. She has been guided by more than ten internationally renowned experts and masters, including the world famous soprano singer M. Freni, baritone singer R. Bruson, La Scala Opera House art director E. Ferarri, the Conservatorio Di Musica Giovan B. Martini Di Bologna professor V. Ciavorella and famous Chinese soprano singer and vocal singing educator professor Guo Shuzhen. She won the first prize in two international vocal competitions, held solo recitals and teaching concerts in Milan, Bologna, Avellino, Beijing, Wuhan, Shenyang, Xiamen, Dalian and other places and published solo album. She was invited to participate in many important performances such as the International Music Festival and the New Year's Concert of the Central Committee of China National Democratic Construction Association and the Liaoning Province and cities, and was also invited to hold academic lectures in the Music School of Jilin University of Arts and the College of Music of Hainan Normal University and so on. She compiled the "Italian Chamber Music Song Collection" (all three volumes) and "Italian Naples Folk Song Collection" (all three volumes) and published by the People's Music Publishing House. She hosted and completed one national project and two provincial scientific research projects. Her many students won awards in international and domestic vocal competitions. While teaching and educating, she is committed to the popularization of children's chorus, she hosted the humanities and social sciences research project by the Ministry of Education which is named "Research on the Current Situation and Popularization Mode of China's Children's Chorus", and volunteered as the artistic director of the Children's Chorus of Public Welfare for more children who love music and desire music to provide a professional platform for teaching, also planed and held a number of special concerts for children's chorus, and at the same time, she devotes to the exchange and cooperation between Chinese and Italian vocal singing arts and culture, and have repeatedly contributed to the Shenyang Conservatory of Music and the Spoleto Opera House in Italy, the Conservatorio Di Musica Giovan B. Martini Di Bologna in Italy, the Conservatorio Giuseppe Verdi di MILANO in Italy and other institutions about Sino-Italian cultural exchange activities. In September 2019, she successfully held teaching concerts in Milan, Bologna in Italy. She singing ancient Chinese poetry songs, actively spreading Chinese culture, and leading students to the international stage.
Dora Kutschi - The Belcanto in Mozart - In Italian and German:
dal 3 al 7 Agosto 2020
Gli orari e i giorni delle lezioni saranno organizzate dall'Associazione
Contributo organizzativo  € 350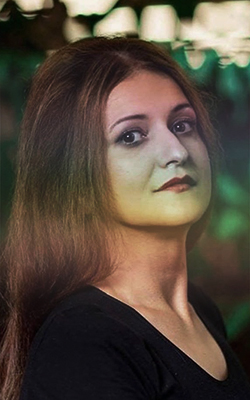 The mezzo - soprano Dora Kutschi was born in Bulgaria and has lived in Vienna and Feldkirch (Austria) since 1993. After studying piano at the academic high school "Ljubomir Pipkov" (Sofia) and voice at the Bulgarian State Conservatoire (Sofia), she completed her academic education at the University for Music and Performing Arts in Vienna (voice, oratorio, opera) in the class of Prof. Helene Karusso.
She has won several prizes in various vocal competitions, such as:
- "Svetoslav Obretenov" (Provadia, Bulgaria)
- "Tito Schipa" (Lecce, Italy)
- "Gianfranco Masini" (Reggio Emilia, Italy)
- "Kammeroper Schloß Rheinsberg" in (Berlin, Germany)-where she won twice
She performed amongst other things at:
the Vienna Volksoper (Austria), De Vlaamse Oper Antwerp/Ghent, (Belgium), Opera de Bastille (Paris, France), Teatro Politeama Greco Lecce, (Italy), Teatro Municipale Vali, Reggio Emilia, (Italy), Wiener Festwochen (Austria), Konzerthaus Vienna, Schönberg Zentrum and Schlosstheater Schönbrunn (Vienna, Austria), Summer Festspiele Klosterneuburg, (Austria), Salzburger Festival / Summer Academy Salzburg (Austria), Festspielhause Bregenz and Music Theatre Vorarlberg (Austria), Kammeroper Schloss Rheinsberg (Germany), Municipal Theatre Brandenburg (Germany), Landesbühnen Sachsen Dresden/Radebeul (Germany), Hans Otto Theatre Potsdam (Germany), Städtebundtheater Hof/Bayreuth (Germany), Philharmonic Orchestra Offenburg (Germany), Festival della Musica Sacra "Anima Mundi" Pisa,(Italy), Forum Philharmonisch Enschede, (Netherlands), Théâtre de Beausobre Morges, (Switzerland), Opera Vaduz (Liechtenstein), Operetta Liechtenstein, Bratislava Philharmonic Orchestra (Slovakia), Opera Pilsen (Czech), Palais Yeniköy (Istanbul), Cankaya Concert Hall (Ancara) etc.
Since 2003, Dora Kutschi has worked as a Professor for Solo Singing at the Vorarlberg State Conservatory in Feldkirch, Austria.
Daniela del Monaco e Paola Francesca Natale - 14 Settembre - 31 Ottobre - 2020
Con la partecipazione di Alessandra Borghese, logopedista
Dal suono al canto: la voce dal livello tecnico/fisico/logopedico
Non è previsto un numero massimo di allievi, sono ammessi anche allievi uditori.
Gli orari e i giorni delle lezioni saranno concordate direttamente con le docenti
Contributo organizzativo  € 350
DANIELA DEL MONACO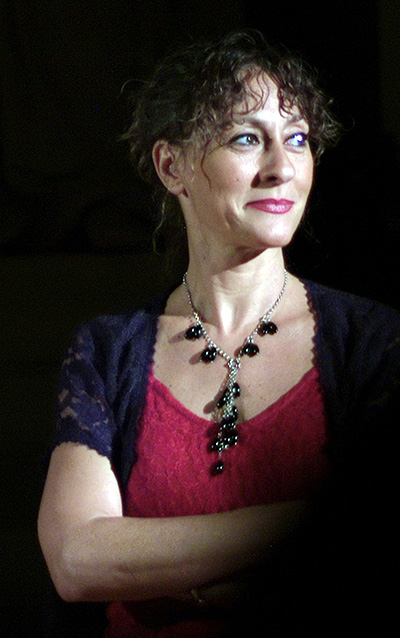 Born in Neaples, has appeared in productions of eighteenth century opera and recitals of both chamber music and operatic arias at La Fenice (Venice), Teatro Comunale (Treviso), Semper Oper (Dresden), Accademia Chigiana (Siena), Teatro Massimo (Palermo), Theatre of Tirana, Fondacion Gulbenkian (Lisbon), and in Bremen, Köln, Münich, Bergen, Istanbul, Rio de Janeiro, Buenos Aires (Teatro Coliseo), Caracas; in China (Beijin and Shanghai). With the Baroque ensemble "Cappella de' Turchini" she has performed in many prestigious venues: Teatro di S. Carlo, Associazione Scarlatti di Napoli, Accademia Nazionale di S. Cecilia, Théâtre Royal de la Monnaie (Brussels), Konzerthaus (Wien), Philharmonie (Berlin), Cité de la Musique (Paris), Palau de la Musica (Barcelona), Teatro de la Zarzuela (Madrid), as well as in numerous international festivals. Daniela del Monaco has recorded for RAI, Radio Vaticana and Radiotelevisione della Svizzera italiana, and made records for Symphonia, Virgin–Emi, Nuova Era and Opus 111. With the guitarist Antonio Grande has recorded 3 CD, long research works on the Neapolitan musical repertory and its invaluable artistic heritage. She graduated in Philosophy. She teaches Singing at the Conservatorio "S.Pietro a Majella" in Naples. contralto.
PAOLA FRANCESCA NATALE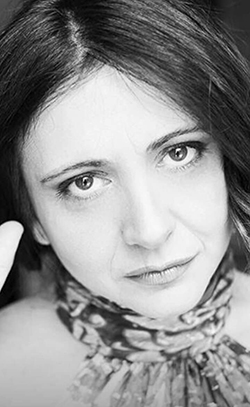 Musical Studies
Born in Matera, she studied piano and vocal arts. As a very young girl she was awarded a scholarship at the Teatro dell'Opera of Rome. She attended various masters led by, for example: Protti, Bruscantini, Battaglia, Alva, Olivero ecc.
Contests
She has won many awards among which the 1st Premio Concorso Battistini (City of Rome) twice for the role of Musetta and the 1st award Premio Concorso Battistini 2000 for the role of Zerlina. During her artistic career, Paola Francesca Natale performed under the direction of Oren, Battistoni, Mariotti, Clemencic, Gelmetti, Renzetti, Carignani, Lombard, Mastrangelo, Arena, Pidò, Palumbo, Rizzi, Abbado, etc.; she worked with stage directors like: De Hana, Savary, Zeffirelli, Proietti, Brockhaus. She performed with: Placido Domingo, Mariella Devia, Maria Guleghina, Daniela Dessì, Renato Bruson, Leo Nucci. She worked in theatres like: San Carlo di Napoli, Opera of Rome, Fenice inVenice, Verdi in Trieste, Petruzzelli in Bari, NHK Hall and Orchard Hall in Tokyo. She was in tournée in Usa and Canada. She recently performed in the following productions: Teatro dell'Opera of Rome, Marie Victorie by O. Respighi, as world premiere; Teatro Verdi of Salerno, L'elisir d'amore; Teatro Petruzzelli of Bari, Il cappello di paglia di Firenze, Teatro dell'Opera of Rome, The Mask of Punkitititi by M. Taralli, in world premiere. She debuted in January 2014 in Parsifal set up by Teatro Comunale di Bologna under the direction of Roberto Abbado, for the official opening of the lyrical season 2013-14 dedicated to Wagner celebrations. In February 20015 she came back into the Teatro Comunale of Bologna with Madama Butterfly, under the direction of Hirofumi Yoshida and into Teatro San Carlo of Naples with Cenerentola in June 2015.
Recent commitments
Elektra in the Teatro Comunale of Bologna (November 2015), awarded with Premio Abbiati 2015 for opera direction. Suor Angelica in the Teatro San Carlo di Napoli (May - June 2016) She frequently works in drama theater, recently for Rai3 (Italian Television) Among last performances, she took part in the following lyrical productions: Lehar: La Vedova Allegra (The Merry Widows) – Teatro Bellini of Catania / Teatri Verdi of Padua. A. Colonna, Verde Menta (world premiere) Mozart, The Magic Flute, Verdi Theater in Salerno Mendelssohn, A Midsummer night's dream, S. Carlo Theater She coworked for many years with prof. Massimo Borghese for the sake of foniatry. She is in full charge for Vocal Teaching in the 'B. Marcello' Conservatory of Venice. Next performance will be in Elisir d'amore in the Teatro Massimo 'Bellini' in Catania.
ALESSANDRA BORGHESE
Alessandra Borghese ha conseguito la Laurea in Logopedia presso l'Università di Napoli nel 2014.
Dal 2016 è Docente di Logopedia e formatrice presso l'istituto "Stelior" de Genève (Suisse), e Docente di Logopedia e formatrice nel "Corso di Formazione e Aggiornamento: Autismo e altre comunicopatie. Dalla diagnosi alle terapie" (edizioni 2016-2017 e 2017-2018). Dal 2017 svolge l'attività anche come Tutor di allievi del Corso di Psycho-Audio-Phonologie in tirocinio presso le sedi italiane, provenienti da Francia, Svizzera, Belgio, Marocco ed è Vicepresidente della "AcademieInternationalePsycho Audio Phonologie" de Suisse, France et Italie.  Dal 2018 è Docente nel "Master di I livello in Diagnostica e riabilitazione delle sindromi autistiche e altri disturbi della comunicazione" presso l'Università Nicolò Cusano. Dal 2019 è Docente nel Corso di formazione di I livello per terapisti della riabilitazione: "Le funzioni orali nella patologie della comunicazione"; Dal 2019 ricopre la carica di Docente nel Corso di Perfezionamento e Aggiornamento in "Vocalità artistica, Foniatria e Canto", dell'Università Nicolò Cusano. Nel 2020, ha partecipato in qualità di Docente al corso di "Metodologia dell'insegnamento vocale'' presso il Conservatorio di Musica "Benedetto Marcello", di Venezia.