1st World Violin E-Competition 2020
"Napolinova"
Open to young violinists of any nationality
One round through video link and free program
The 1st World Violin E-Competition "Napolinova" 2020 is created with the goal of giving young violinists an outlet for their creativity, at a difficult time.
The pandemic has forced all of us to stay at home, and to cancel our concerts, festivals and live competitions. Young artists continue to work hard, though, and we want to give them a chance to measure themselves and their progress. This Competition is organized by "Napolinova", a musical association engaged in the promotion of young artists through the creation of musical events for more than twenty years. Our three jury members reside in three different continents, but each is known worldwide. We will avail ourselves of their great experience and expertise, and ensure that the whole process is fair and transparent.
The complete list of applicants will be made public. Each jury member's votes will be made public after the conclusion of the event. Students of jury members cannot apply. Winners will receive wide exposure through broadcasts, social media, and even live concerts, once they can be held safely again. Fifteen scholarship prize will be awarded. For each category, 60% of the application fees will be used for scholarship awards. The five prize-winners of each category will receive 30%, 25%, 20%, 15%, and 10% of the scholarship total, respectively.

RULES
1) 1st World Violin E-Competiton is open to young musicians of any nationality. Applicants must submit links to video files uploaded on YouTube as "unlisted" (Chinese applicants can upload on YouKu, if they prefer). Videos must be recorded after April 15th, 2020, using only one fixed camera. The video with all pieces must be recorded in one take without cut. Videos must be unedited. The repertoire is all free choice, but time limits must be respected. There are three age categories. Younger violinists may choose to apply to a higher category. Videos can be recorded with cell phones, if a camera is not available.

2) Application deadline is 10 June, 2020. The application fee will be returned, minus possible bank fees, only in case the competition is cancelled.

3) To participate, send the following four items to info@associazionenapolinova.it:


a) Application form b) Video Link (see above for details) c) Copy of valid ID (if minor, include
ID of parent or legal guardian) d) Wire transfer receipt for the application fee of your category
- Application fee must be sent via bank wire transfer to
AssociazIone Culturale Napolinova
IBAN: IT97M0335901600100000001709 - BIC BCITITMM
Agenzia 5500, Piazza Paolo Ferrari 10 - 20121 Milano (Mi) Italia
The above bank coordinates are complete.
The above bank codes already contain information on the specific bank and branch.


It si possible to pay through Paypal increasing every application fee by €5 to cover the Paypal fees

4) The program is free choice. Performances of Sonatas, Concertos or virtuoso pieces are allowed to be accompanied with pre-recorded base, or even without accompaniment.
Social distancing must be observed unless musicians are part of the same household.

5) Every participant will receive a certificate. Contestants must apply to ONE category only. The first FIVE ranked violinists will receive prize money for a total of 60% of the application fees received for their category (see below for details). Prize money will be sent via bank wire transfer— minus bank fees, if any— to an account indicated by each prize winner, immediately after the results are announced. The complete list of participants will be available on Napolinova's website and Facebook page from June 10th, 2020.

6) Each jury member will receive from Napolinova links to videos, each numbered and without names, and a form on which to express a vote on a scale of 1/100. Final results will come from the sum of the three scores. In case of ties, the highest and lowest votes will be eliminated, and the middle vote will determine how to break the tie. In case the tie persists, jury members will vote again for those tied candidates only—without knowing how the other jury members had scored them— but this time their vote will include decimals.
7) Each jury member's complete set of votes received by the first FIVE for each category will be published on Napolinova's website and Facebook page at the conclusion of the competition.
8) Each jury member will be asked to declare whether they have (or had in the past twelve months) a continuous relationship as teacher/student with any of the contestants. Those contestants will be excluded, and their application fee reimbursed (minus bank fee, if any).

9) The jury will end their work within June 25th, 2020. Results will be made public on or before June 30th, 2020. At that time, contestants who don't win a prize can choose to make their videos public, instead of unlisted. Prize winners must make their videos public. All the participants who don't receive prizes will receive a certificate of participation.

10) These Rules and Regulations were prepared in Italian and English. Should there be any doubts regarding their interpretation, the Italian version shall prevail.

Application to the competition implies complete acceptance of all the rules

Categories
A) Violinists born from 01/01/2008 and younger. Video duration max 5 minutes
B) Violinists born from 01/01/2002 and younger. Video duration max 10 minutes
C) Violinists born from 01/01/1992 and younger. Video duration max 15 minutes

Contestants may choose to apply to any one category, so long as they are not older than the age limit.
Jury
Kelly Hall-Tompkins (USA – Manhattan School of Music)
Felice Cusano (Italy)
Natsumi Tamai (Japan - Tokio University of the Art)

Application Fees
Cat. A: € 40 - Cat. B: € 70 - Cat. C: € 100
Applications must be received in full. Any bank fees must be paid by the sender,
or the application will be deemed not valid.

Prizes
First Prizes Categories A, B and C: each winner will receive 30% of the total scholarship money for his or her category.

Second Prizes Categories A, B, and C: each winner will receive 25% of the total scholarship money for his or her category.

Third Prizes Categories A, B and C: each winner will receive 20% of the total scholarship money for his or her category.

Fourth Prizes Categories A, B and C: each winner will receive 15% of the total scholarship money for his or her category.

Fifth Prizes Categories A, B and C: each winner will receive 10% of the total scholarship money for his or her category.

First Prize Winners of the Categories B and C will be invited to perform a live recital in Napoli. The performance will take place at a prestigious venue, to be chosen among the most important historical and artistic sites of Napoli (i.e. Castel Nuovo, Sala Vasari, National Archaeological Museum). The recital will be advertised to guarantee maximum exposure. If invitation is accepted, performers agree to receive no fee.

All prize winners of all categories will be awarded the chance to perform a live-streamed concert from a location of their choice. Duration will depend on their age and repertoire, but in any case total duration will not exceed 50 minutes. Prize winners may decide to record a performance instead of streaming it live. Either the live or the recorded performance will be published on the "Napolinova" Facebook page, and on the Facebook, WeChat, YouTube, or Youku platforms of the jury members.

At the conclusion of the competition, contestants who do not win prizes can choose whether to make their videos public, or keep them unlisted. The winners must immediately go on YouTube or YouKu and make sure their videos' settings are switched to "public". Those videos will be posted on the "Napolinova" association's Facebook Page.
Jury

KELLY HALL-TOMPKINS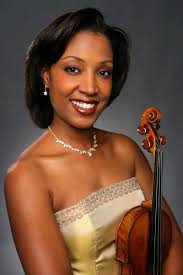 Winner of a Naumburg International Violin Competition Honorarium Prize and featured in the Smithsonian Museum for African-American History, Ms. Hall-Tompkins is a violin soloist entrepreneur who has been acclaimed by the New York Times as "the versatile violinist who makes the music come alive," for her "tonal mastery" (BBC Music Magazine) and as New York Times "New Yorker of the Year." She has appeared as co-soloist in Carnegie Hall with Glenn Dicterow and conductor Leonard Slatkin, in London at Queen Elizabeth Hall, at Lincoln Center and with the Symphonies of Baltimore, Dallas, Jacksonville, Oakland, recitals in Paris, New York, Toronto, Washington, Chicago, and festivals of Tanglewood, Ravinia, Santa Fe, France, Germany and Italy. She was "Fiddler"/Violin Soloist of the Grammy/Tony-nominated Broadway production of Fiddler on the Roof. Inspired by her experience, she commissioned and developed the first ever Fiddler solo disc of all new arrangements, "The Fiddler Expanding Tradition," which is featured in the new documentary "Fiddler: A Miracle of Miracles" on the 55-year history of the musical. As founder of Music Kitchen-Food for the Soul, Kelly Hall-Tompkins is a pioneer of social justice in classical music, bringing top artists in over 100 concerts coast to coast in homeless shelters from New York to Los Angeles and in internationally in Paris, France. Music Kitchen will present the World Premiere of the Forgotten Voices Song Cycle in Association with and coming soon to Carnegie Hall. Ms. Hall-Tompkins is a newly appointed faculty member of the Manhattan School of Music.
FELICE CUSANO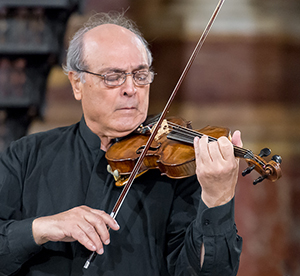 Felice Cusano ha studiato al Conservatorio S. Pietro a Maiella di Napoli sotto la guida del M° Giovanni Leone e si è poi perfezionato a Monaco con i M° Otto Buechner e Franz Beyer e all'Accademia Chigiana di Siena con Franco Gulli. Nel 1972 è risultato vincitore assoluto della Rassegna Nazionale 'Auditorium-Giovani interpreti' organizzata dalla RAI. Per anni ha fatto parte di prestigiosi complessi quali il Sestetto Chigiano, i Virtuosi di Roma e i Solisti Italiani con i quali si è esibito come solista nei teatri più importanti del mondo. Ha suonato con le orchestre italiane più prestigiose (Teatro alla Scala di Milano-RAI di Milano, Roma e Torino, Felice di Venezia, Pomeriggi Musicali di Milano, Orchestra Haydn di Bolzano, ecc.) riscuotendo ovunque consensi di critica e pubblico. Eminenti musicisti del nostro tempo quali William Walton, Bruno Bettinelli (che peraltro gli ha dedicato il suo concerto per violino e orchestra) e Carlo Galante gli hanno espresso grande considerazione. Svolge intensa attività di musica da camera. La sua incisione dell'Ottetto e del Trio di Mendelssohn è stata recensita dalla rivista americana 'Fanfare' come una delle migliori. Ha effettuato registrazioni per Erato, RCA e la Dynamic. Ha inciso il concerto per violino e orchestra di Galante e quello di Bettinelli. Tiene master e corsi ed è invitato in giuria ai più importanti concorsi, è stato per oltre vent'anni titolare di cattedra principale presso il Conservatorio 'G. Verdi' di Milano.Tra i suoi allievi spalle delle più importanti orchestre Italiane e non solo e premiati nei più importanti concorsi.
NATSUMI TAMAI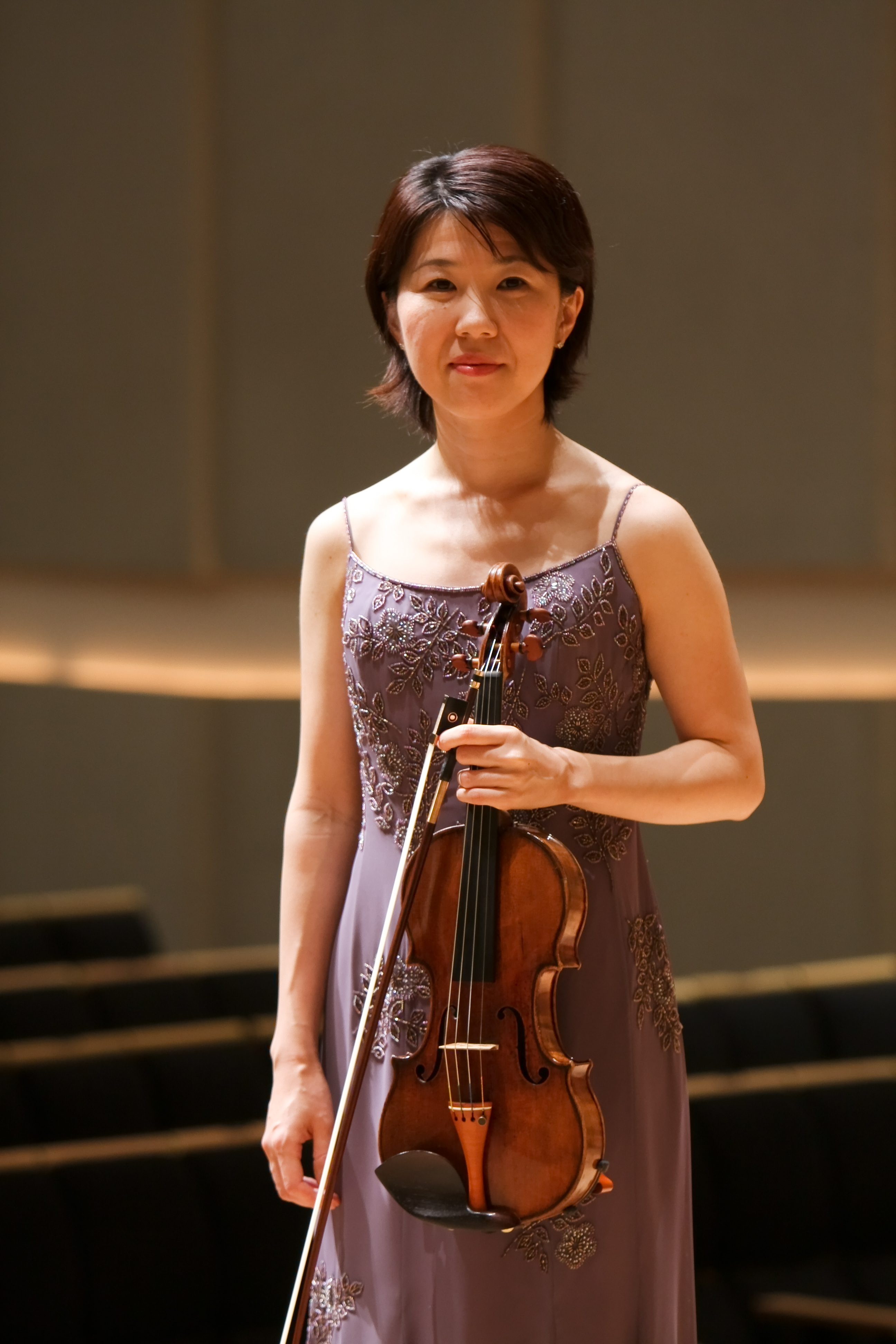 Born in Kyoto, Natsumi Tamai won the first prize in the violin category at the Prague Spring International Music Competition while she was a student at the Toho Gakuen School of Music in Tokyo. She studied under Yuji Togi, Hideki Oguni, Ryodaku Kubota, Azusa Tatsuta, and Takayoshi Wanami. After graduating, she studied under Herman Krebbers at Conservatorium van Amsterdam and Ana Chumachenco at Hochschule für Musik und Theater München. During this time, she won many awards, including prizes at the Queen Elisabeth International Music Competition, the Jean Sibelius International Violin Competition and at the International Johann Sebastian Bach Competition. She has also received The New Artist Prize from Japan's Agency for Cultural Affairs Performing Arts Festival, the Kyoto Prefecture Culture Prize, the Shiga Prefecture Culture Prize, and many more. Tamai has performed with many Japanese and overseas orchestras such as the Russia National Orchestra, the Belgium Radio Philharmonic Orchestra, the Helsinki Philharmonic Orchestra, the Slovak Philharmonic Orchestra, the NHK Symphony Orchestra, the Osaka Philharmonic Orchestra, and the Kyoto Symphony Orchestra. She has also held many recitals in Japan and Europe and is a highly regarded chamber music violinist. She serves as concertmaster of Kioi Hall Chamber Orchestra Tokyo, belongs to the Tokyo Kreis Ensemble, is a solo violinist of the Ensemble of Tokyo, and coordinates the Biwako Music Harvest, a chamber music academy for children. Currently, she is an a professor of Tokyo University of the Arts. Her instrument is Stardivarius "Ex-Park" (1717) owned by Tokyo University of the Arts.