1st World Piano E-Competition 2020
"Napolinova"
Open to young pianists of any nationality
One round through video link and free program
The World Piano E-Competition "Napolinova" 2020 is created with the goal of giving young pianists an outlet for their creativity, at a difficult time.
The pandemic has forced all of us to stay at home, and to cancel our concerts, festivals and live competitions. Young pianists continue to work hard, though, and we want to give them a chance to measure themselves and their progress. This Competition is organized by "Napolinova", a musical association engaged in the promotion of young artists through the creation of musical events for more than twenty years. The three jury members of each competition were either born or reside in three different continents, but each is known worldwide. We will avail ourselves of their great experience and expertise, and ensure that the whole process is fair and transparent.
The complete list of applicants will be made public. Each jury member's votes will be made public after the conclusion of the event. Students of jury members cannot apply. Winners will receive wide exposure through broadcasts, social media, and even live concerts, once they can be held safely again. Fifteen scholarship prize will be awarded.
For each category, 60% of the application fees will be used for scholarship awards. The five prize-winners of each category will receive 30%, 25%, 20%, 15%, and 10% of the scholarship total, respectively.

RULES
1) The 1st World Piano E-Competiton is open to young musicians of any nationality. Applicants must submit links to video files uploaded on YouTube as "unlisted" (Chinese applicants can upload on YouKu, if theyprefer). Videos must be recorded after April 15th, 2020, using only one fixed camera showing the pianist's right profile and hands at all times. Videos must be unedited. The repertoire is all free choice, but time limits must be respected. There are three age categories. Younger pianists may choose to apply to a higher category. Videos can be recorded with cell phones, if a camera is not available.

2) Application deadline is 30 May, 2020. The application fee will be returned, minus possible bank fees, only in case the competition is cancelled, or if the contestant is found to have a continuous teacher/student relationship with a jury member, and therefore barred from competing.

3) To participate, send the following four items to info@associazionenapolinova.it:


a) Application form b) Video Link (see above for details) c) Copy of valid ID (if minor, include
ID of parent or legal guardian) d) Wire transfer receipt for the application fee of your category
- Application fee must be sent via bank wire transfer to
Associazione Culturale Napolinova
IBAN: IT97M0335901600100000001709 - BIC BCITITMM
Agenzia 5500, Piazza Paolo Ferrari 10 - 20121 Milano (Mi) Italia
The above bank coordinates are complete.
The above bank codes already contain information on the specific bank and branch.


It si possible to pay through Paypal increasing every application fee by €5 to cover the Paypal fees

4) The program is free choice. Every participant will receive a certificate. Contestants must apply to ONE category only. The first FIVE ranked pianists will receive prize money for a total of 60% of the application fees received for their category (see below for details). Prize money will be sent via bank wire transfer— minus bank fees, if any— to an account indicated by each prize winner, immediately after the results are announced. The complete list of participants will be available on Napolinova's website and Facebook page from May 31st, 2020.

5) Each jury member will receive from Napolinova links to videos, each numbered and without names, and a form on which to express a vote on a scale of 1/100. Final results will come from the sum of the three scores. In case of ties, the highest and lowest votes will be eliminated, and the middle vote will determine how to break the tie. In case the tie persists, jury members will vote again for those tied candidates only— without knowing how the other jury members had scored them— but this time their vote will include decimals.

6) Each jury member's complete set of votes will be published on Napolinova's website and Facebook page at the conclusion of the competition.

7) Each jury member will be asked to declare whether they have (or had in the past three years) a continuous relationship as teacher/student with any of the contestants. Those contestants will be excluded, and their application fee reimbursed (minus bank fee, if any).

8) The jury will end their work within June 15th, 2020. Results will be made public on or before June 20th, 2020. At that time, contestants who don't win a prize can choose to make their videos public, instead of unlisted. Prize winners must make their videos public.

9) These Rules and Regulations were prepared in Italian and English. Should there be any doubts regarding their interpretation, the Italian version shall prevail.


Application to the competition implies complete acceptance of all the rules

Categories
A) pianists born from 01/01/2008 and younger. Video duration max 5 minutes
B) pianists born from 01/01/2002 and younger. Video duration max 10 minutes
C) pianists born from 01/01/1990 and younger. Video duration max 15 minutes

Contestants may choose to apply to any one category, so long as they are not older than the age limit.
Jury
Vivian Li (Xinghai Conservatory - Guangzhou, China)
Leonid Margarius (Accademia "Incontri col Maestro" - Imola, Italy)
Antonio Pompa-Baldi (Cleveland Institute of Music - USA)

Application Fees
Cat. A: € 40 - Cat. B: € 70 - Cat. C: € 100
Applications must be received in full. Any bank fees must be paid by the sender,
or the application will be deemed not valid.

Prizes
First Prizes Categories A, B, and C: each winner will receive 30% of the total scholarship money for his or her category.

Second Prizes Categories A, B, and C: each winner will receive 25% of the total scholarship money for his or her category.

Third Prizes Categories A, B, and C: each winner will receive 20% of the total scholarship money for his or her category.

Fourth Prizes Categories A, B, and C: each winner will receive 15% of the total scholarship money for his or her category.

Fifth Prizes Categories A, B, and C: each winner will receive 10% of the total scholarship money for his or her category.

First Prize Winners of the Categories B and C will be invited to perform a live recital in Napoli, Italy in May 2021, as part of the XXII Napolinova Piano Festival. The performance will take place at a prestigious venue, to be chosen among the most important historical and artistic sites of Napoli (i.e. Castel Nuovo, Sala Vasari, National Archaeological Museum). The recital will be advertised to guarantee maximum exposure. If invitation is accepted, performers agree to receive no fee.

All prize winners of all categories will be awarded the chance to perform a live-streamed concert from a location of their choice. Duration will depend on their age and repertoire, but in any case total duration will not exceed 50 minutes. Prize winners may decide to record a performance instead of streaming it live. Either the live or the recorded performance will be published on the "Napolinova" Facebook page, and on the Facebook, WeChat, YouTube, or Youku platforms of the jury members.

At the conclusion of the competition, contestants who do not win prizes can choose whether to make their videos public, or keep them unlisted. The winners must immediately go on YouTube or YouKu and make sure their videos' settings are switched to "public". Those videos will be posted on the "Napolinova" association's Facebook Page.
Jury

VIVIAN LI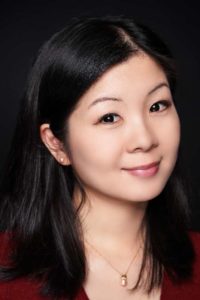 Born into a family of artists, Chinese-Canadian pianist Dr. Vivian Li began her career at the age of five with her debut at Guangzhou's Friendship Opera House and has gone on to steadily build a career as one of China's most respected young musicians. She currently serves as Associate Professor of Piano at Xinghai Conservatory of Music in Guangzhou, China. Dr. Li began her studies at the age of four under the tutelage of her father, renowned Chinese pianist Qi Li and supervision of her mother, renowned Chinese classical ballerina Xianping Su. After a period of study at Xinghai Consevatory's Affiliated Middle School, Dr. Li immigrated to Toronto, Canada where she completed high school and her Artist Diploma from Canada's Royal Conservatory of Music. Following this, she was accepted with full scholarship to Oberlin Conservatory where she did her undergraduate studies with the esteemed French pianist, Monique Duphil, herself a student of Marguerite Long. Upon graduation, she was awarded Oberlin's prestigious William R. Abate award given to the finest the pianist of each graduating class. She proceeded to finish her studies with Master and Doctor of Musical Arts degrees at the University of Houston under the guidance of Horacio Gutierrez and Nancy Weems. During her school years, she received considerable additional guidance in masterclass from Dmitry Bashkirov, Anton Kuerti, Abbey Simon, Christopher Elton and Stanislav Iudenitch. She also distinguished herself in numerous competitions including prizes in Canada's International Stepping Stone Competition, the Grace Welsh International Piano Competition and San Antonio International Competition and in concerts including one performance of Ravel's G major piano concerto which left the revered pianist Abbey Simon exclaiming, "She played like my friends of the old generation past." In 2005, Dr. Li returned to her childhood home of Guangzhou to join the piano faculty of Xinghai Conservatory. Her students routinely go on to study in major conservatories across the world and take prizes in important competitions nationwide and abroad. She is also highly sought after as an adjudicator in major Chinese piano competitions and as a regular contributor to China's premier piano magazine Piano Artistry. Dr. Li maintains an active concert schedule of solo, chamber and concerto performances both in China and abroad.
LEONID MARGARIUS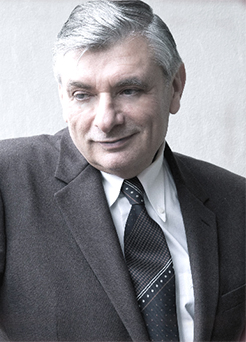 Born in the Ukraine, there he received a specialized musical education, developing his talent under the guidance of Regina Horowitz in the town of Kharkov.ù He then went on to conclude his studies in the School for High Musical Specialization at the Conservatory of Moscow. After intensive concert activity, he proved himself to be both an extraordinary teacher and mentor to numerous young artists as well as the winners of some of the most prestigious interational piano competitions: First Prizes at the "Reine Elizabeth" (Queen Elizabeth) Competition in Brussels (1999), the Busoni of Bolzano in Italy (1992 and 2001), the Montreal Competition in Canada (1996), the Paloma O'Shea in Santander, Spain (2005),the Maria Canals(Barcelona 2010,2014), the Maj Lind in Helsinki, Finland (2002), the Concertino of Prague in the Czech Republic (1991), the Minnesota International e-Piano Competition(USA,2009), the Pinerolo Competition in Italy(1998),the "Viotti" in Vercelli(2005), the "Città di Cantù" (City of Cantù) (1998,2001,2005 2006),the"Premio Venezia"(Venezia 2007,2008,2012),the Chopin Competition ( Roma 2009) in Italy among others; Second Prizes at Busoni, Italy (2003), Rubenstein in Tel Aviv (1996), the London Competition in the United Kingdom (2002,2009), and the Long-Thibaud in Paris, France (2004),the Maj Lind in Finland (2012) among others. His apprentices have also distinguished themselves at the aforementioned Tchiaikovsky Competition in Moscow,Reine Elizabeth Competition(2003,2007,2010), the Chopin Competition in Warsaw (Poland), and the Leeds Competition (United Kingdom 1989,2009), as well as competitions in Hamamatsu (Japan) and Sydney (Australia), the Unisa Competition in Pretoria (South Africa), the Schumann Competition in Zwickau (Germany),the Epinal Piano Competition,the Cantu Piano competition,the Busoni Piano competition; the Bach Competitions in Leipzig and Saarbrucken (Germany), the Lysenko Competitions in Kiev and Lvov (Ukraine) as well as many others. For his outstanding personal contribution given to national cultural development as well as his role in the preparation of the country's musical elite, the President of the Republic of Ukraine awarded Maestro Margarius with the title of "Leading Personality in the World of Culture" in 1993. Since 1995, Leonid Margarius has been a professor at the "Incontri col Maestro" International Piano Academy in Imola, Italy. He is often called to take part in judging some of the most important piano competitions and he holds Master Classes in various countries throughout the world.
ANTONIO POMPA-BALDI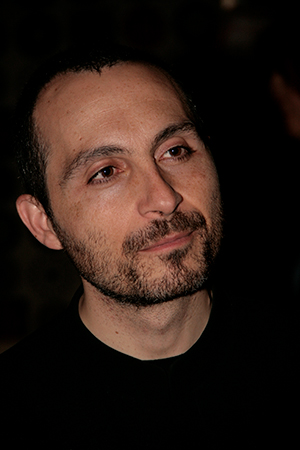 Born and raised in Foggia, Italy, Antonio Pompa-Baldi won the Cleveland International Piano Competition in 1999 and embarked on a career that continues to extend across five continents.
A top prize winner at the 1998 Marguerite Long-Jacques Thibaud Competition of Paris, France, Antonio Pompa-Baldi also won a silver medal at the 2001 Van Cliburn International Piano Competition.
Mr. Pompa-Baldi appears at the world's major concert venues including New York's Carnegie Hall, Cleveland's Severance Hall, Milan's Sala Verdi, Boston's Symphony Hall, Shanghai's Grand Theatre, and Paris' Salle Pleyel, to name a few.
He has collaborated with leading conductors including Hans Graf, James Conlon, Miguel Harth-Bedoya, Theodore Kuchar, Benjamin Zander, Louis Lane, and Keith Lockhart, performing with orchestras such as the Houston Symphony, Colorado Symphony, Berliner Symphoniker, Orchestre National de Paris-Radio France, National Orchestra of Ukraine, and Fort Worth Symphony. In chamber music settings, he has performed with leading ensembles such as Takacs String Quartet, Alison Balsom, Sharon Robinson, Cavani String Quartet, and principals of leading orchestras such as the Cleveland Orchestra, Dallas Symphony, and New York Philharmonic.
With a concerto repertoire including more than 60 works, Mr. Pompa-Baldi recently performed cycles of all the Rachmaninoff Piano Concertos, as well as the five Beethoven Piano Concertos, played both Brahms Concertos with various orchestras, and gave several performances of the Respighi A minor Piano Concerto, a piece he premiered in the US. He has played recitals in most major venues over the world. In 2019, he was a returning guest at the third edition of the Lang Lang International Piano Festival in Shenzhen, China, continued his honorary guest professorship at the Beijing China Conservatory, and was named honorary professor at the Shenyang Conservatory of Music.
In 2019, he appeared among others in Vienna (Austria), Malaga (Spain), Nancy (France), New York, San Jose, and China (Shenzhen, Hangzhou, Dalian, Guangzhou). Upcoming concerts include recitals in Seattle, Iowa, and Colorado, as well as Cosenza and Napoli (Italy). Concerto performances are scheduled in Beijing (National Center for the Performing Arts) Cape Town (South Africa), and Cleveland.
Mr. Pompa-Baldi has recorded 30 CDs to date, for various labels including Harmonia Mundi, Steinway, TwoPianists, Azica, Brilliants, and Centaur Records. Among them, the complete piano and chamber music works of Grieg, the Josef Rheinberger Piano Sonatas, the complete Hummel Piano Sonatas, and CDs dedicated to Brahms, Schumann, Liszt, Respighi, and Rachmaninoff. For the Steinway label, Pompa-Baldi recorded a disc of songs by Francis Poulenc and Edith Piaf, arranged for solo piano, to commemorate the 50th year of the passing of both French musical icons, as well as a CD titled "Napoli", which features new piano versions of famous Neapolitan songs. His next recording will be in January 2020, for Brilliant Classics, featuring the Medtner Sonatas for Piano and Violin with Fabrizio Falasca.
Antonio Pompa-Baldi is a Steinway Artist. He is often invited to judge international piano competitions such as the Cleveland, Hilton Head, E-Competition, BNDES Rio de Janeiro, and Edward Grieg, among many others. He serves as president of the jury and artistic advisor for the San Jose International Piano Competition since 2006.
Pompa-Baldi is on the Piano Faculty of the Cleveland Institute of Music. His students have been prizewinners in important competitions such as Marguerite Long, Hilton Head, Isang Yun, and Gina Bachauer. He is regularly invited to teach masterclasses in countless Universities, Music Schools, and Festivals in the US and all over the world.
In 2015, Pompa-Baldi founded the Todi International Music Masters festival, of which he is Artistic Director and Faculty Member. This summer festival takes place every August in the beautiful Italian town of Todi. It features 15 concerts in 15 days, internationally renown faculty members, and students from all over the world.