1st World Voice E-Competition 2020
"Napolinova"
Open to young of any nationality
One round through video link and free program
The 1st World Voice E-Competition "Napolinova" 2020 is created with the goal of giving young an outlet for their creativity, at a difficult time. The pandemic has forced all of us to stay at home, and to cancel our concerts, festivals and live competitions. Young artists continue to work hard, though, and we want to give them a chance to measure themselves and their progress. This Competition is organized by "Napolinova", a musical association engaged in the promotion of young artists through the creation of musical events for more than twenty years. Our jury members reside in different continents, but each is known worldwide. We will avail ourselves of their great experience and expertise, and ensure that the whole process is fair and transparent.
The complete list of applicants will be made public. Each jury member's votes will be made public after the conclusion of the event. Winners will receive wide exposure through broadcasts, social media, and even live concerts, once they can be held safely again. Fifteen scholarship prize will be awarded. For each category, 50% of the application fees will be used for scholarship awards. The five prize-winners of each category will receive 30%, 25%, 20%, 15% and 10% of the scholarship total, respectively.

RULES
1) 1st World Voice E-Competiton is open to young musicians of any nationality. Applicants must submit links to video files uploaded on YouTube as "unlisted" (Chinese applicants can upload on YouKu, if they prefer). Videos must be recorded after April 30th, 2020, using only one fixed camera. The video with all pieces must be recorded in one take without cut. Videos must be unedited. The repertoire is all free choice, but time limits must be respected. All may choose to apply to a higher category. Videos can be recorded with cell phones, if a camera is not available. At the beginning of registration it is obligatory to say "World Voice E-Competition".

2) Application deadline is 30 June, 2020. The application fee will be returned, minus possible bank fees, only in case the competition is cancelled.

3) To participate, send the following four items to info@associazionenapolinova.it:


a) Application form b) Video Link (see above for details) c) Copy of valid ID (if minor, include
ID of parent or legal guardian) d) Wire transfer receipt for the application fee of your category
- Application fee must be sent via bank wire transfer to
Associazione Culturale Napolinova
IBAN: IT97M0335901600100000001709 - BIC BCITITMM
Agenzia 5500, Piazza Paolo Ferrari 10 - 20121 Milano (Mi) Italia


It si possible to pay through Paypal increasing every application fee by €5 to cover the Paypal fees

4) The program is free choice. Performances are allowed to be accompanied with pre-recorded base.

5) Every participant will receive a certificate. Contestants must apply to ONE category only. The first FIVE rankeds will receive prize money for a total of 50% of the application fees received for their category (see below for details). Prize money will be sent via bank wire transfer - minus bank fees, if any - to an account indicated by each prize winner, immediately after the results are announced. The complete list of participants will be available on Napolinova's website and Facebook page from June 30th, 2020.

6) Each jury member will receive from Napolinova links to videos, each numbered and without names, and a form on which to express a vote on a scale of 1/100. Final results will come from arithmetic average of the scores. In case of ties, the highest and lowest vote will be eliminated. In case the tie persists, jury members will vote again for those tied candidates only - without knowing how the other jury members had scored them - but this time their vote will include decimals.
7) The final votes (obtained with aritmethic average) received by the first FIVE for each category will be published on Napolinova's website and Facebook page at the conclusion of the competition.
8) Each member of the jury will be asked to declare whether he has (or has had in the past twelve months) an ongoing relationship as teacher / student with one of the competitors.
This jury member will not vote for this competitor.

9) The jury will end their work within July 15th, 2020. Results will be made public on or before July 20th, 2020. At that time, contestants who don't win a prize can choose to make their videos public, instead of unlisted. Prize winners must make their videos public. All the participants who don't receive prizes will receive a certificate of participation.
10) The videos of the Category C winners will be viewed by an Honorary Commission made up of theater directors and agency managers for any reports for auditions or artistic opportunities.
The names of the commission members will be announced on social media.
11) These Rules and Regulations were prepared in Italian and English. Should there be any doubts regarding their interpretation, the Italian version shall prevail.


Application to the competition implies complete acceptance of all the rules

Categories
Cat. A) Singers at the first years ( universitary or private studies) - video of minimum 4 max 7 minutes

Cat. B) Singers undergoing (universitary or private training) with few experience of competitions and/or opera productions - video of minimum 7 maximum 10 minutes

Cat. C) Singers with advanced (universitary or private) training and with experience of opera productions and / or finalist or winner of major competitions - video of minimum 10 maximum 15 minutes

The category choice is free and self-assessed by the participants based on their experiences and ambitions.
It is possible to enroll in only one category.

Jury
Daniela del Monaco (Conservatory of Napoli - IT)
Valeria Esposito (Conservatory of Avellino - IT)
Antoinette Halloran (Conservatory of Melbourne - AU)
Liang Ying (Conservatory of ShenYang - CN)
Lori McCaan (University of Montclair - USA)
Paola Francesca Natale (Conservatory of Venezia - IT)
Dora Kutschi (Conservatory of Vorarlberg - AT)

Application Fees
Cat. A: € 40 - Cat. B: € 60 - Cat. C: € 80
Applications must be received in full. Any bank fees must be paid by the sender,
or the application will be deemed not valid.

Prizes
All prizes are subject to tax withholding according to Italian fiscal laws
First Prizes Categories A, B and C: each winner will receive 30% of the total scholarship money for his or her category

Second Prizes Categories A, B, and C: each winner will receive 25% of the total scholarship money for his or her category

Third Prizes Categories A, B and C: each winner will receive 20% of the total scholarship money for his or her category.

Fourth Prizes Categories A, B and C: each winner will receive 15% of the total scholarship money for his or her category

Fifth Prizes Categories A, B and C: each winner will receive 10% of the total scholarship money for his or her category

First Prize Winners of the Categories B and C will be invited to perform a live recital in Napoli. The performance will take place at a prestigious venue (Castel Nuovo, Sala Vasari, National Archaeological Museum). The recital will be advertised to guarantee maximum exposure.
If invitation is accepted, performers agree to receive no fee.

All prize winners of all categories will be awarded the chance to perform a live-streamed concert from a location of their choice. Duration will depend on their age and repertoire, but in any case total duration will not exceed 50 minutes. Prize winners may decide to record a performance instead of streaming it live. Either the live or the recorded performance will be published on the "Napolinova" Facebook page, and on the Facebook, WeChat, YouTube, or Youku platforms of the jury members.

All winners must immediately go on YouTube or YouKu and make sure their videos' settings are switched to "public".
Those videos will be posted on the "Napolinova" association's Facebook Page.

Jury

DANIELA DEL MONACO - CONTRALTO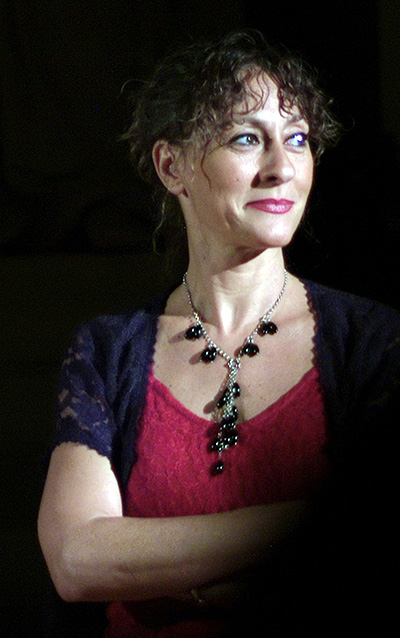 Born in Neaples, has appeared in productions of eighteenth century opera and recitals of both chamber music and operatic arias at La Fenice (Venice), Teatro Comunale (Treviso), Semper Oper (Dresden), Accademia Chigiana (Siena), Teatro Massimo (Palermo), Theatre of Tirana, Fondacion Gulbenkian (Lisbon), and in Bremen, Köln, Münich, Bergen, Istanbul, Rio de Janeiro, Buenos Aires (Teatro Coliseo), Caracas; in China (Beijin and Shanghai). With the Baroque ensemble "Cappella de' Turchini" she has performed in many prestigious venues: Teatro di S. Carlo, Associazione Scarlatti di Napoli, Accademia Nazionale di S. Cecilia, Théâtre Royal de la Monnaie (Brussels), Konzerthaus (Wien), Philharmonie (Berlin), Cité de la Musique (Paris), Palau de la Musica (Barcelona), Teatro de la Zarzuela (Madrid), as well as in numerous international festivals. Daniela del Monaco has recorded for RAI, Radio Vaticana and Radiotelevisione della Svizzera italiana, and made records for Symphonia, Virgin–Emi, Nuova Era and Opus 111. With the guitarist Antonio Grande has recorded 3 CD, long research works on the Neapolitan musical repertory and its invaluable artistic heritage. She graduated in Philosophy. She teaches Singing at the Conservatorio "S.Pietro a Majella" in Naples. contralto.
VALERIA ESPOSITO - SOPRANO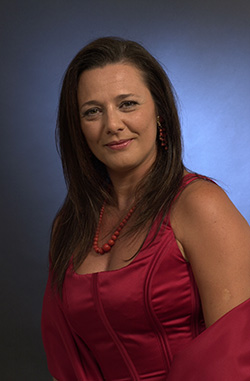 Valeria Esposito is an Italian coloratura soprano, winner of the BBC Cardiff Singer of the world in 1987 She has sung in the most important opera houses of the world ( La Scala of Milan, San Carlo of Naples, Staatsoper of Wien and Berlin, Opera Bastille of Paris, Capitole de Toulouse, Opernhaus of Zürich, Liceu of Barcelona etc.) under the direction of famous conductors such as Claudio Abbado, Spiros Argiris, Daniel Baremboim, Bruno Campanella, Riccardo Chailly, Ascher Fish, Daniele Gatti, Gianluigi Gelmetti, Gustav Kuhn, Alain Lombard, Peter Maag, Riccardo Muti, Daniel Oren, Zoltan Pesko, Donato Renzetti, etcetera. Valeria has worked, between the others, with the following stage directors: Pupi Avati,, Filippo Crivelli, Hugo de Ana, Beppe de Tomasi, Costa Gavras, Werner Herzog, Jonathan Miller, Roman Polanskj, Luca Ronconi, Jerome Savary, Maurizio Scaparro. Valeria has performed, among others, the following roles: Queen of the Night – Zauberflöte (more than 160 performances); Konstanze - Entführung aus dem Serail ; Fiorilla - Turco in Italia; Giulia - Scala di Seta ; Madama Cortese - Viaggio a Reims ; Amina – Sonnambula; Alaide - Straniera ; Elvira – Puritani; Linda - Linda di Chamonix ; Lucia - Lucia di Lammermoor; Marie - La Fille du Régiment; Adina - Elisir d'Amore ; Norina - Don Pasquale; Rita - Rita ; Gilda – Rigoletto; Nannetta – Falstaff; Manon Lescaut - Manon by Massenet; Violetta - Traviata ; Lakme - Lakmé ; Olympia - Les Contes d'Hoffmann ; Adele - Fledermaus ; Musetta -Bohème -Zerbinetta - Ariadne auf Naxo; Cunegonde - Candide ; Hanna Glawari, Valencienne The Merry Widow ; Euridice, Amore- Orfeo ed Euridice by Gluck; Micaela, Carmen. Valeria has also made Radio and Television recordings for Radio France, RTSI, Vara Radio, RAI, BBC, ARD, Antenne 2 and the DVD of Elisir d'Amore for Rai Trade. Among her prestigious interpretations are Queen of the Night at the Berlin Staatsoper directed by M° Baremboim, and at La Scala directed by M° Muti, and the role of Nannetta (Falstaff) in Ferrara, directed by M° Claudio Abbado. In 2006 Valeria sang in the New Year's concert for the President of the Italian Republic Carlo Azeglio Ciampi, broadcast by RAI1. In May 2010 Valeria performed at the Sala Nervi in the Vatican in the Salve Regina by Pergolesi, in the presence of Pope Benedict XVI. Born in Naples, Valeria Esposito graduated in voice at the Conservatory of Salerno and languages at the University of Naples (English, Russian, French). Later she studied Spanish and obtained the Proficiency Degree in English Studies, Grosses Deutsches Diplom and the Diplome approfondi de Langue Française. Since 2009 Valeria is a teacher of opera singing in various Italian Conservatories. Besides music ,Valeria is interested in literature and has published a novel set in the difficult world of Opera, Spirto Gentil – Prospettiva editrice, 2005, a book of fairy tales, l'Inventafiabe - Statale 11 Editrice, 2007, the collection of novels Violetta vendicata ed altri fantasmi al'opera - Graus Editore, 2009, the e-book Regina@.it - Lulu.com, a collection of poems Le Ali del Suono - ilmiolibro.it .
ANTOINETTE HALLORAN - SOPRANO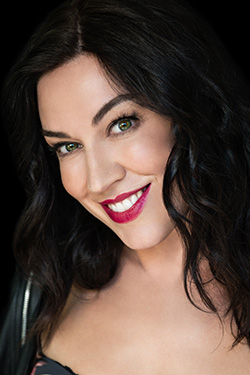 One of Australia's most accomplished and best-loved sopranos, Antoinette Halloran performs regularly with all the major Australasian opera companies and symphony orchestras and appears frequently on national television and radio. Recent engagements included the title role in Tosca and Lady Macbeth in Verdi's Macbeth, for West Australian Opera (Helpmann Award nomination), The Fox in The Cunning Little Vixen for Victorian Opera and the State Opera, (Helpmann Award nomination), associate artist for José Carreras' National Tour and concert appearances with the Melbourne, West Australian and Christchurch Symphony Orchestras. She returned to Opera Australia in 2018 as Praskovya in The Nose. In 2017 Antoinette was awarded the Alumni Grant by the prestigious Acclaim Awards, enabling her to audition at opera houses including the MET and Covent Garden. She is honored to be an ambassador for The Acclaim Awards. She has an Honors Degree in Music from the University of Melbourne where she is now on the teaching staff, and regularly gives Masterclasses and vocal tuition. She has recently been contracted to join the prestigious list of tutors at Online Virtuoso. Leading appearances for Opera Australia have included the title roles in Madama Butterfly and Rusalka, Mimi in La bohème, Stella in A Streetcar Named Desire (Green Room Award), Donna Elvira in Don Giovanni Fata Morgana in The Love for Three Oranges and Rosalinde in Die Fledermaus; for New Zealand Opera – Mimi, Cio-Cio-San and Mrs Lovett in Sweeney Todd; for Victorian Opera – Fiordiligi in Così fan Tutte, Adina in L'elisir d'amore and Mrs Lovett (Helpmann Award nomination); for Opera Queensland – the title role in The Merry Widow; for State Opera of South Australia – Micaela in Carmen. Antoinette also featured as a guest judge and panelist on the ABC television series Operatunity Oz, and appeared regularly on the hit show Spicks and Specks and was a presenter for ABC's Art Nation – covering stories on opera and music theatre. In concert, she has sung with Elvis Costello and the Brodsky Quartet for the Sydney Festival, Mozart's Requiem with the Hong Kong Philharmonic, Carmina Burana with the Melbourne Chorale, El Niño with Sydney Philharmonia and Haydn's Creation and Fauré's Requiem with the Royal Melbourne Philharmonic. Antoinette has also been a regular visitor to Japan, China and Indonesia where she is much in demand as a guest artist. She recorded Puccini Romance for ABC Classics with tenor Rosario La Spina and the Queensland Symphony Orchestra.
LIANG YING - SOPRANO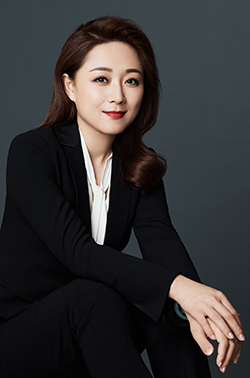 Liang Ying, Soprano, Professor of the Opera and Vocal Department of the Shenyang Conservatory of Music, Master Tutor, State Sponsored Visiting Scholar, Top-notch Young Talent of "Liaoning Revitalization Talents" in Liaoning Province, Hundred-level Talent of the "Hundred-Thousand-Ten Thousand Talents Project" in Liaoning Province, Deputy to the Shenyang Municipal People's Congress. She was born in Shenyang, Liaoning in 1978. She studied piano since her childhood. In 2003, she graduated from the Shenyang Conservatory of Music with a master's degree in vocal singing major and stayed on as a teacher in SYCM. She was sent by the Ministry of Education as a visiting scholar at the Conservatorio Santa Cecilia di ROMA in Italy, the Central Conservatory of Music in China, and the Conservatorio Di Musica Giovan B. Martini di BOLOGNA in Italy. She obtained a double master's degree in chamber music singing and opera singing from the Institute of Music and Art, Rome, Italy. She has been guided by more than ten internationally renowned experts and masters, including the world famous soprano singer M. Freni, baritone singer R. Bruson, La Scala Opera House art director E. Ferarri, the Conservatorio Di Musica Giovan B. Martini Di Bologna professor V. Ciavorella and famous Chinese soprano singer and vocal singing educator professor Guo Shuzhen. She won the first prize in two international vocal competitions, held solo recitals and teaching concerts in Milan, Bologna, Avellino, Beijing, Wuhan, Shenyang, Xiamen, Dalian and other places and published solo album. She was invited to participate in many important performances such as the International Music Festival and the New Year's Concert of the Central Committee of China National Democratic Construction Association and the Liaoning Province and cities, and was also invited to hold academic lectures in the Music School of Jilin University of Arts and the College of Music of Hainan Normal University and so on. She compiled the "Italian Chamber Music Song Collection" (all three volumes) and "Italian Naples Folk Song Collection" (all three volumes) and published by the People's Music Publishing House. She hosted and completed one national project and two provincial scientific research projects. Her many students won awards in international and domestic vocal competitions. While teaching and educating, she is committed to the popularization of children's chorus, she hosted the humanities and social sciences research project by the Ministry of Education which is named "Research on the Current Situation and Popularization Mode of China's Children's Chorus", and volunteered as the artistic director of the Children's Chorus of Public Welfare for more children who love music and desire music to provide a professional platform for teaching, also planed and held a number of special concerts for children's chorus, and at the same time, she devotes to the exchange and cooperation between Chinese and Italian vocal singing arts and culture, and have repeatedly contributed to the Shenyang Conservatory of Music and the Spoleto Opera House in Italy, the Conservatorio Di Musica Giovan B. Martini Di Bologna in Italy, the Conservatorio Giuseppe Verdi di MILANO in Italy and other institutions about Sino-Italian cultural exchange activities. In September 2019, she successfully held teaching concerts in Milan, Bologna in Italy. She singing ancient Chinese poetry songs, actively spreading Chinese culture, and leading students to the international stage.
LORI McCANN - SOPRANO

Soprano and pedagogue Lori McCann holds a DMA and Artist Diploma from the University of Cincinnati College-Conservatory of Music. She has performed extensively in Europe and the United States appearing in opera, oratorio and concert performances. Roles include: Mozart's Pamina, Countess, Fiordiligi and Second Lady, Mimi, The Governess, Fulvia (Ezio, Händel), Janacek's The Fox, Giulia (La scala di seta), Iphigénie (Iphigénie en Tauride), and Mary Warren (The Crucible). Orchestral repertoire includes Brahms, Mozart, Händel, Bach, Beethoven, Debussy, Mahler, Canteloube, Monteverdi, Bernstein, and Zarzuela repertoire. She has received many awards and prizes for her singing including National Finalist of the Metropolitan Opera National Council Auditions. Dr. Lori McCann has been a vocal pedagogue for over 30 years. She heads the Vocal Performance Program at the John J. Cali School of Music, Montclair State University, where she teaches applied voice, lyric diction, vocal pedagogy, vocal technique for musical theater, performance practicum and chamber ensemble. She was a Faculty Artist at the prestigious American Institute of Musical Studies (AIMS), in Graz, Austria for over a decade and is in demand in the US and Europe as a masterclass clinician adjudicator and mentor teacher. Dr. McCann's research interests include lyric diction, developmental pedagogy, zarzuela and university voice and choral faculty collaboration. She has presented at national and international conferences, including the International Congress of Voice Teachers (ICVT) the International Music Educators Conference (IMEC), The Voice Foundation, National Collegiate Choral Organization (NCCO), and the National Association of Teachers of Singing (NATS) national conferences and workshops. In addition to these presentations, Dr. McCann is quite active in leadership roles locally, regionally and nationally with NATS which is the national professional organization for voice teachers in the US. She has just completed her second term as the NATS Eastern Region Governor and is currently serving as Past President and board member of the NYC chapter. She is especially active with their Mentor Teacher Program locally and nationally.
PAOLA FRANCESCA NATALE - SOPRANO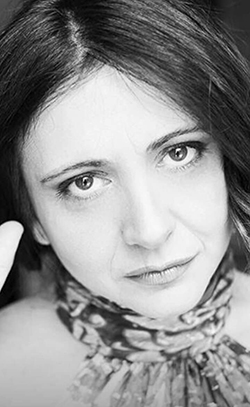 Musical Studies
Born in Matera, she studied piano and vocal arts. As a very young girl she was awarded a scholarship at the Teatro dell'Opera of Rome. She attended various masters led by, for example: Protti, Bruscantini, Battaglia, Alva, Olivero ecc.
Contests
She has won many awards among which the 1st Premio Concorso Battistini (City of Rome) twice for the role of Musetta and the 1st award Premio Concorso Battistini 2000 for the role of Zerlina. During her artistic career, Paola Francesca Natale performed under the direction of Oren, Battistoni, Mariotti, Clemencic, Gelmetti, Renzetti, Carignani, Lombard, Mastrangelo, Arena, Pidò, Palumbo, Rizzi, Abbado, etc.; she worked with stage directors like: De Hana, Savary, Zeffirelli, Proietti, Brockhaus. She performed with: Placido Domingo, Mariella Devia, Maria Guleghina, Daniela Dessì, Renato Bruson, Leo Nucci. She worked in theatres like: San Carlo di Napoli, Opera of Rome, Fenice inVenice, Verdi in Trieste, Petruzzelli in Bari, NHK Hall and Orchard Hall in Tokyo. She was in tournée in Usa and Canada. She recently performed in the following productions: Teatro dell'Opera of Rome, Marie Victorie by O. Respighi, as world premiere; Teatro Verdi of Salerno, L'elisir d'amore; Teatro Petruzzelli of Bari, Il cappello di paglia di Firenze, Teatro dell'Opera of Rome, The Mask of Punkitititi by M. Taralli, in world premiere. She debuted in January 2014 in Parsifal set up by Teatro Comunale di Bologna under the direction of Roberto Abbado, for the official opening of the lyrical season 2013-14 dedicated to Wagner celebrations. In February 20015 she came back into the Teatro Comunale of Bologna with Madama Butterfly, under the direction of Hirofumi Yoshida and into Teatro San Carlo of Naples with Cenerentola in June 2015.
Recent commitments
Elektra in the Teatro Comunale of Bologna (November 2015), awarded with Premio Abbiati 2015 for opera direction. Suor Angelica in the Teatro San Carlo di Napoli (May - June 2016) She frequently works in drama theater, recently for Rai3 (Italian Television) Among last performances, she took part in the following lyrical productions: Lehar: La Vedova Allegra (The Merry Widows) – Teatro Bellini of Catania / Teatri Verdi of Padua. A. Colonna, Verde Menta (world premiere) Mozart, The Magic Flute, Verdi Theater in Salerno Mendelssohn, A Midsummer night's dream, S. Carlo Theater She coworked for many years with prof. Massimo Borghese for the sake of foniatry. She is in full charge for Vocal Teaching in the 'B. Marcello' Conservatory of Venice. Next performance will be in Elisir d'amore in the Teatro Massimo 'Bellini' in Catania.
DORA KUTSCHI - MEZZOSOPRANO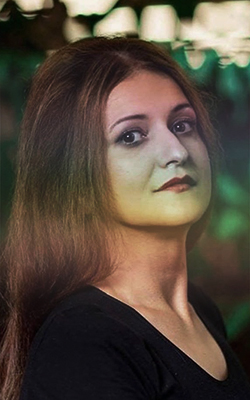 The mezzo - soprano Dora Kutschi was born in Bulgaria and has lived in Vienna and Feldkirch (Austria) since 1993. After studying piano at the academic high school "Ljubomir Pipkov" (Sofia) and voice at the Bulgarian State Conservatoire (Sofia), she completed her academic education at the University for Music and Performing Arts in Vienna (voice, oratorio, opera) in the class of Prof. Helene Karusso.
She has won several prizes in various vocal competitions, such as:
- "Svetoslav Obretenov" (Provadia, Bulgaria)
- "Tito Schipa" (Lecce, Italy)
- "Gianfranco Masini" (Reggio Emilia, Italy)
- "Kammeroper Schloß Rheinsberg" in (Berlin, Germany)-where she won twice
She performed amongst other things at:
the Vienna Volksoper (Austria), De Vlaamse Oper Antwerp/Ghent, (Belgium), Opera de Bastille (Paris, France), Teatro Politeama Greco Lecce, (Italy), Teatro Municipale Vali, Reggio Emilia, (Italy), Wiener Festwochen (Austria), Konzerthaus Vienna, Schönberg Zentrum and Schlosstheater Schönbrunn (Vienna, Austria), Summer Festspiele Klosterneuburg, (Austria), Salzburger Festival / Summer Academy Salzburg (Austria), Festspielhause Bregenz and Music Theatre Vorarlberg (Austria), Kammeroper Schloss Rheinsberg (Germany), Municipal Theatre Brandenburg (Germany), Landesbühnen Sachsen Dresden/Radebeul (Germany), Hans Otto Theatre Potsdam (Germany), Städtebundtheater Hof/Bayreuth (Germany), Philharmonic Orchestra Offenburg (Germany), Festival della Musica Sacra "Anima Mundi" Pisa,(Italy), Forum Philharmonisch Enschede, (Netherlands), Théâtre de Beausobre Morges, (Switzerland), Opera Vaduz (Liechtenstein), Operetta Liechtenstein, Bratislava Philharmonic Orchestra (Slovakia), Opera Pilsen (Czech), Palais Yeniköy (Istanbul), Cankaya Concert Hall (Ancara) etc.
Since 2003, Dora Kutschi has worked as a Professor for Solo Singing at the Vorarlberg State Conservatory in Feldkirch, Austria.